This is the 2nd piece of Powersurf rod I bought, the first piece I bought is sold to a friend who try out the rod, like it so much that he purchase it from me the very first time I use the rod.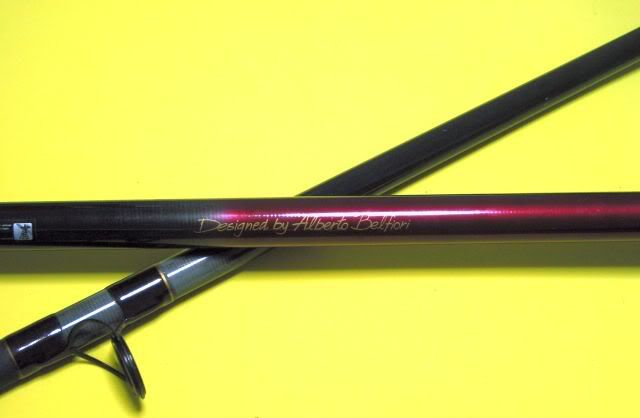 Popularly known as the 'Red Head Soldier' (Hokkien) among the older gen of surf caster, this rod is 12ft, 2 section with the tip in red, while the rest is in black. Coaster are used to secure the reel. I usually cast size 4 to 5 oz sinker with this rod.
This is a fairly simple rod to cast due to it's soft tip, and I use it when I go for an lazy surf-fishing outing. As this is an old school rod, the blanks are think and the guide sucks. When the guides start to give way, I will have the guide changed and still uses it.