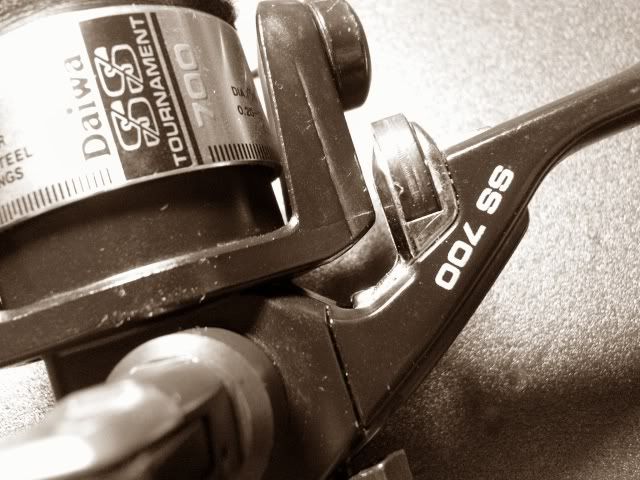 The classic Daiwa SS700, a reel that is from another era but yet still in production today shows that this reel does stand against the test of time. It is a robust reel, compact reel with a strong drag system, and of course the distinctive sound of line out, it's music to any angler that very distintive 'ting-ting' that tells the world that the SS700 is in action.
In this fast moving, ever evolving world of technology, I wonder why would anyone wanted to get this reel. It's anti-reverse is so old school, nothing like the instant lock up of those anti-reverse bearing, it is much heavier that those newer reels, it's roller system is a joke and it is a pain in the ass to dismantle and service this reel. I wonder how many folks who have buy it, dun like it and sell it off ASAP, if not for it cult status, my guess is that no one is willing to pay around SGD150 for this reel.
I have it, I tried to make it better, but failed. So have to use it as it is except for a slight modification of the bushing to bearing for the worm shaft. And I do like it because it's uses the worm shaft design which I like. But to service it is another matter altogether, I seriously do think that this reel production is very labour intensive (maybe that's why it is shifted to Thailand?), you will see why in the servicing portion below.