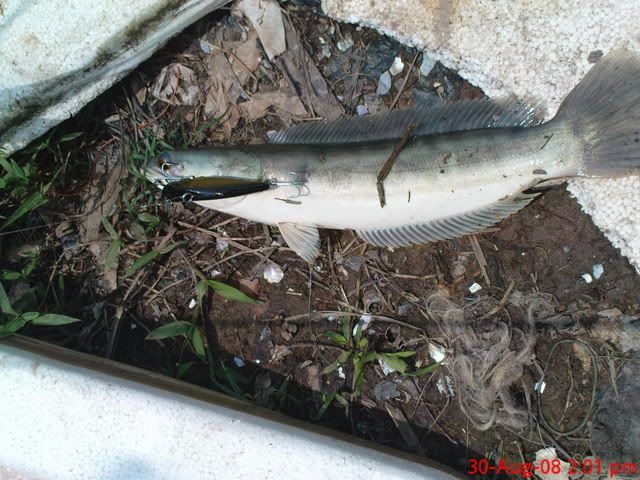 Luring is a new form of fishing method I am more serious about it recently. My 1st attempt at luring is almost 5 years ago, arm with just 2 plugs, Storm Thunderstick and another model which I cannot remember it now.
Recently a good friend and kaki introduce me to this spot which I codename 'AMK' which yields a very decent amount of fishes caught, albeit small catches.
This entry simply compiles some of the catches I have there. Future entries will havea more in depth catch report. So enjoy the pics for now.