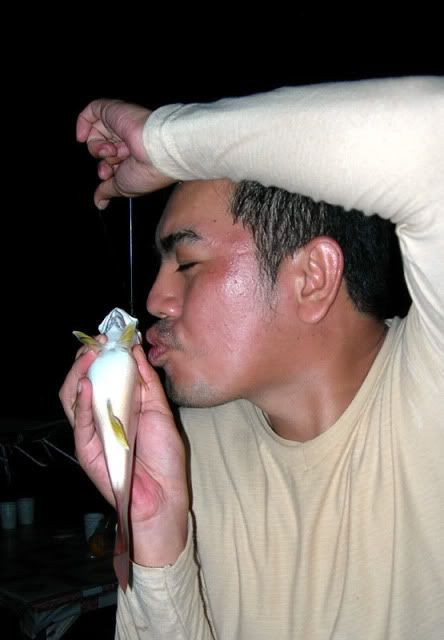 At tackle shop, whenever I manage to pick up a conversation between a newbie fisho and the tackle shop assistant, it is usually an interesting barrage of questions answered by some technical answers. I wonder at times how much can a newbie picks up these info and the frustration felt. Of course I can sense the frustration of the tackle shop assistant when these newbies are asking how to catch BIG fishes (maybe to impress the girl girl they are bringing along for the fishing trip), it's like trying to run before one learn to walk.
As a matter of fact when I started fishing, my dad is always around to help me. He is a fisho too, and he will prepare everything I need for me and more. But in those days, money is hard to come by, we fish the most traditional way, handline on pier and lakes. Only in my twenties, then I started to fish with fishing rods and reels, and started a new chapter of learning on fishing once again. Allow me to share with you what I have learnt so far and to explain as much as I can the simple basic fishing methods.
Let's start off with the most essential items, the rod and reels.  I will start with the most 2 common form of fishing locally,
inshore baiting and light luring
.