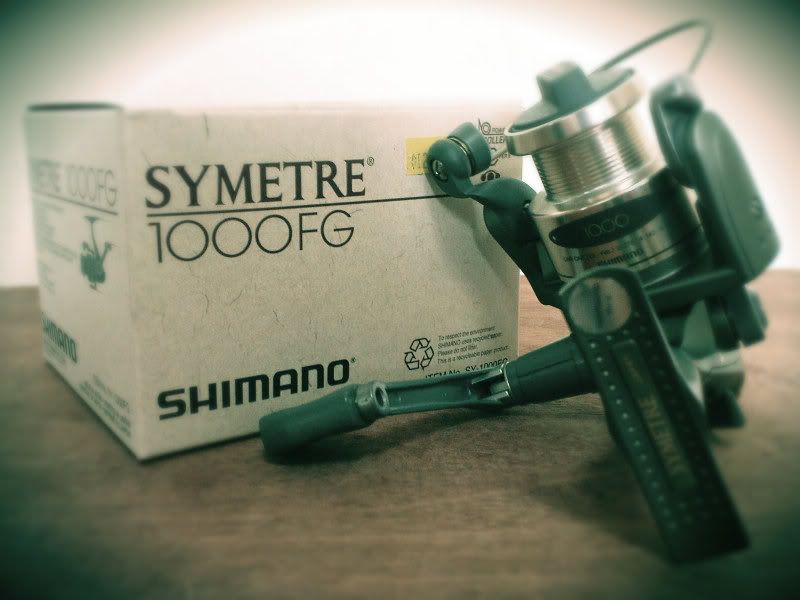 Rare sight at Local tackle shop
Reels like these are not going stir up much excitement for the younger anglers when they see it at tackle shops. However to some of us, seeing this reel displayed at a tackle shop bring back memories. To me these are the reels that I told myself that I wanted to buy when I grow when I am much younger, at a time where money is hard to come by. Of course by the time my economic situation improves, these reels are already out of production and out of stock at tackle shops.
Make in Japan no less
A couple of days ago, meet up with a fellow fishing friend to simply just visit some tackle shops and to catch up. At one of the tackle shop, notice that they do have some old Shimano Bantam reels on display. Of course I take a longer look at these reels as you seldom see them around anymore. Then he pull out this reel out of the display cabinet, and ask 'You interested?'. Of course I am, but I need a quick check on the schematic to confirm this is on the wormshaft system before confirming my order.
This purchase really make my day, make that a week or even months. It is like you fulfill one of your childhood dreams, making good that promised you made yourself many many years ago.
The reel itself have nothing much to shout about given the technology advances in the fishing reels over the years. But it still holds it charm to a certain group of anglers, maybe for whatever reasons, would love to get their hands on reels from a bygone period.
If you love reels like these, grab the last few pieces from Deep Sea Sport Fishing tackles, on top of the Symetre, there are also the Super Ship Navi and Bantam BC reels. They are available at a very reasonable prices, and for once, this is really 'While Stock Last'.